Christiana Care announces the following leadership appointments: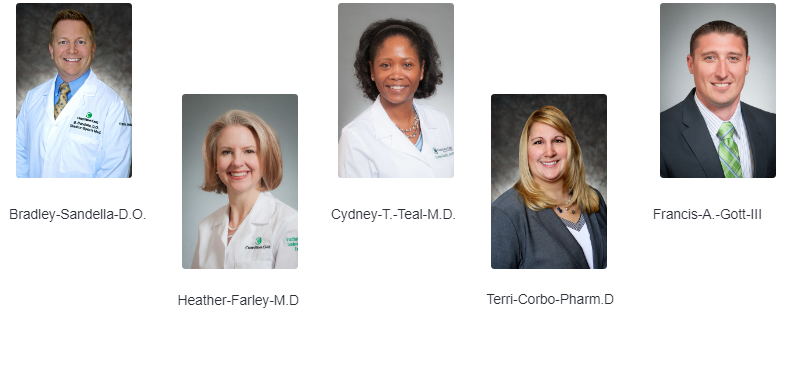 Terri Corbo, Pharm.D., MHCDS, FASHP, has been appointed vice president, Laboratory and Pharmacy Services. She will oversee the operations of both departments. She previously served as Christiana Care's vice president of Pharmacy Services.
Heather Farley, M.D., MHCDS, FACEP, has been appointed Christiana Care's first chief wellness officer. In this role, Dr. Farley will oversee the organizational strategy to advance the professional fulfillment and wellbeing of Christiana Care's caregivers. She leads advocacy programs and initiatives aimed at optimizing the caregiver experience and fostering an organizational culture of wellbeing. She also continues to oversee Christiana Care's Center for Provider Wellbeing. Dr. Farley developed Christiana Care's Care for the Caregiver program, one of the nation's earliest and largest peer support programs for health care providers.
Francis A. Gott III, MBA, RRT, has been appointed vice president, Specialty Practices, Christiana Care Medical Group Operations. In this role, Gott will continue to serve as a senior leader in The Medical Group team with a focus on standardizing operations at all specialty practices. In his nearly 20 years of service to Christiana Care, he has served in multiple leadership roles, across respiratory care, acute medicine, primary care and community medicine and The Medical Group.
Bradley Sandella, D.O., ATC, has been appointed leader of the Musculoskeletal Service Line, overseeing the strategic direction and clinical activities of the service line. He will lead an expansion of sports medicine with a focus on population health to enhance musculoskeletal care in the community. Previously, Sandella served as associate lead of the Musculoskeletal Service Line, director of Sports Medicine and program director of the Sports Medicine Fellowship.
Cydney T. Teal, M.D., has been appointed leader of the Primary Care & Community Medicine Service Line and chair of Family and Community Medicine. In this role, Dr. Teal will lead the development of innovative and effective models of care delivery, focused on increasing access to primary care, advancing health equity and promoting readiness for value-based care. Teal came to Christiana Care from Union Hospital in Elkton, Maryland where she served as chief medical officer.